Security Features
Platinum Safes are built for purpose with security features to optimise defence levels, guard against attack and provide suitability for their environments.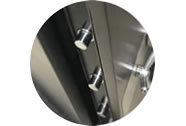 Heavy Duty Locking Bolts
When extra security is needed to prevent forced entry massive locking bolts provide dependable defences levels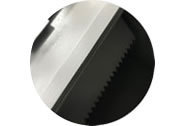 Anti-Fishing Plates
Saw tooth anti-fishing plates prevent cash or valuables from being pilfered using wires or hooks from retail deposit chutes and slots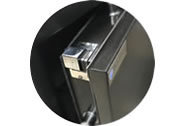 Unique Corner Locking Bolts
Designed for maximum security locking bolts are installed vertically, horizontally and on the top and bottom corners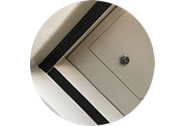 Expanding Fire Seals
Positioned in the door frame, fire seals will expand when exposed to heat levels to prevent flames, smoke and fumes from entering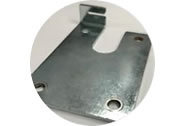 Anti-Drill Plates
Built into the safes door, hardened anti-drill plates prevent attack against locks and bolts from drilling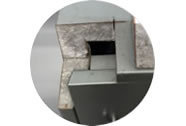 Reinforced Composite Body
Composite materials of concrete and steel mesh produce a stronger overall structure and defence shield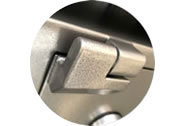 External Ball Bearing Hinges
Located on the outside of the safe external hinges help to prevent the removal of the door when under attack and also allow greater access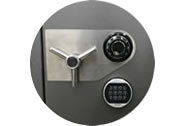 Dual Locking Mechanisms
Independent dual locking of digital, key and combination mechanisms provides premium protection and offers multi-use solutions.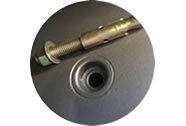 Anchor Points
Secure installation via anchor points and bolt down holes is vital to prevent the removal of a safe.