Australian Quality Control You Can Trust!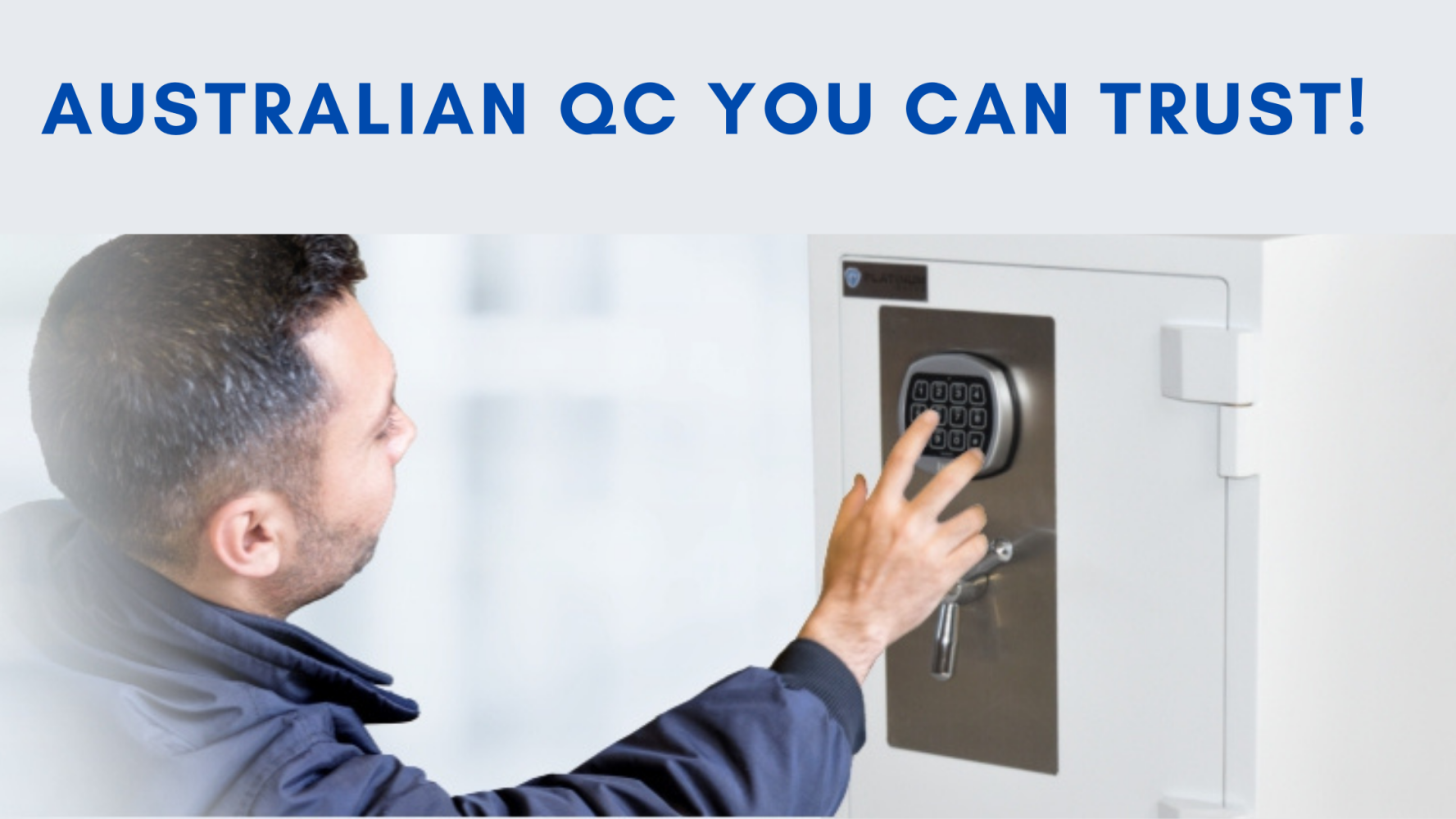 Did you know that all Platinum Safes undergo strict quality control checks from our Melbourne based head office?
Our safes, fire resisting filing cabinets and key cabinets are designed by Australian safe engineers. We handcraft Australian digital, key and blue tooth locking mechanisms that are customised for client's requirements. Our team in Melbourne undertake the highest quality control procedures to guarantee a product that offers superior protection.
View our extensive safe collection today and locate a distributor of Platinum Safes throughout Australia.
Platinum Safes feature advanced security elements and premium locking mechanisms. When you are ready to buy a safe, we have first class safe engineers that design safes built for purpose.
We have one of Australia's largest range of homes safes, office safes, drug safes, deposit safes and TDR safes with our range offering cash ratings and fire ratings.
Our experience and knowledge of safes is unmatched in the industry. At Platinum Safes, you are dealing with Australia's most experienced safe professionals.
We combine innovative technology and advanced engineering to offer the premium protection. Our safes and security cabinets surpass adverse conditions such as fire and theft. Their heavy-duty construction is complimented by advanced security features. You'll have complete confidence your assets are protected.
Where to Buy a Platinum Safe?
We have over 100 distributors throughout Australia. Safe specialists and locksmiths recognise Platinum Safes for their strict quality control measures. It is a safe brand they trust and recommend to their customers.
When you're looking to buy a safe you can trust Platinum to protect your assets and valuables.
Locate a distributor of Platinum Safes today.
Call 1800 732 630 for expert advice today