Archive for July 2021
Blog
Submitted: 29-Jul-2021
The Platinum Drug Safe range is the largest in Australia and offers advanced security technology, making it the preferred choice for health professionals
Our safes provide premium drug storage and protection and comply with the Australian Health Department Specifications. In fact, our Drug Safes deliver a higher level of protection that is stipulated by government authorities.
...
read more
Submitted: 27-Jul-2021
Together with our valued customers we have planted enough native trees to absorb 107.20 tonnes CO2-e with Greenfleet. Thanks for helping us grow our forests, provide crucial habitat for our endangered wildlife and help counteract the devastating impact of bushfires in Australia
...
read more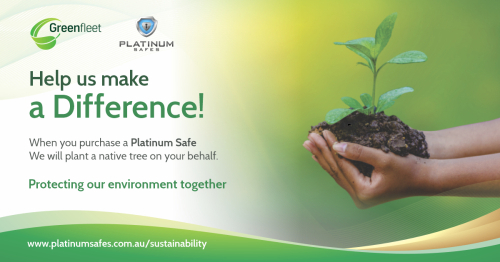 Submitted: 19-Jul-2021
Platinum Safes have recently launched a new Key Cabinet with additional security features and new sizes.
The Platinum Safe MX Key Cabinets have the capacity to store 30, 75 or 150 keys, cards & fobs. An effective and safe way to securely store large quantities of key, cards and fobs. Ideal for commercial, industrial & fleet environments.
...
read more