Archive for October 2021
Blog
Submitted: 20-Oct-2021
TDR Safes are Torch and Drill Resistant and provide a very high level of security commonly used by banks, jewellers, government agencies and in commercial applications.
TDR Safes are designed, manufactured and constructed with high defensive strength barrier materials that provide defensive barriers resisting to; Oxy-Acetylene attack, Drills and Abrasive Grinders, Explosives and Force; Pneumatic and Hydraulic Tools.
...
read more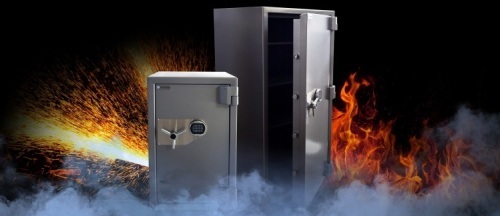 Submitted: 8-Oct-2021
The vast range of safes available in Australia is extensive, varying from the level of protection from one product to another.
There are many cheap and inferior safes on the market that are sold through hardware and retail outlets. These products will have less security barriers to protect against attack and fire and they generally do not protect the value of the items being stored.
Here we compare the elements and components of a quality safe and the security features that will increase the level of protection.
...
read more