Archive for November 2021
Blog
Submitted: 26-Nov-2021
Floor safes have the advantage of being located in concealed areas to prevent against forced entry and theft.
Platinum Safes range of Floor Safes feature superior security features such as anti-drill plates, solid steel dead bars, relocking devices and are fitted with quality locking mechanisms and a top cover plate. There are four Platinum In-Floor Safes models that vary in size.
...
read more

Submitted: 12-Nov-2021
When engineers, architects and builders plan Platinum Drug Safes into their projects they receive accurate information to ensure drawings and plans are precise.
Platinum Safes have become a chosen brand in many Hospitals, Health Care Centres & Aged Care Facilities in Australia. We provide comprehensive mounting specifications to ensure efficient and effective installation in new and re-constructed projects.
...
read more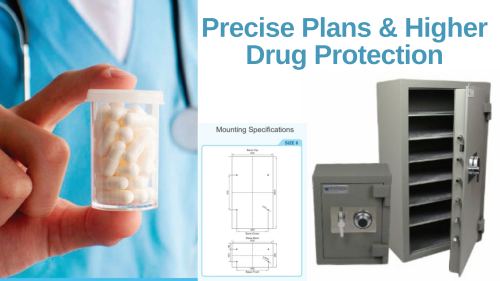 Submitted: 4-Nov-2021
Being proactive when the summer season is approaching is the smart way to protect our property and valued assets.
Fire Ready is a term we hear each year as we commence into a hot Australian summer. When it comes to safely securing important paper documents and files, the best means of protection is in a fire resistant safe or a fire resistant filing cabinet.
The aftermath of a fire can bring devastation when personal belongings, irreplaceable documents and valued assets are destroyed. You can avoid this, be proactive and invest in a Fire Resistant Safe or Fire Resistant Filing Cabinet from Platinum Safes
...
read more