Builders & Architects plan Platinum into their projects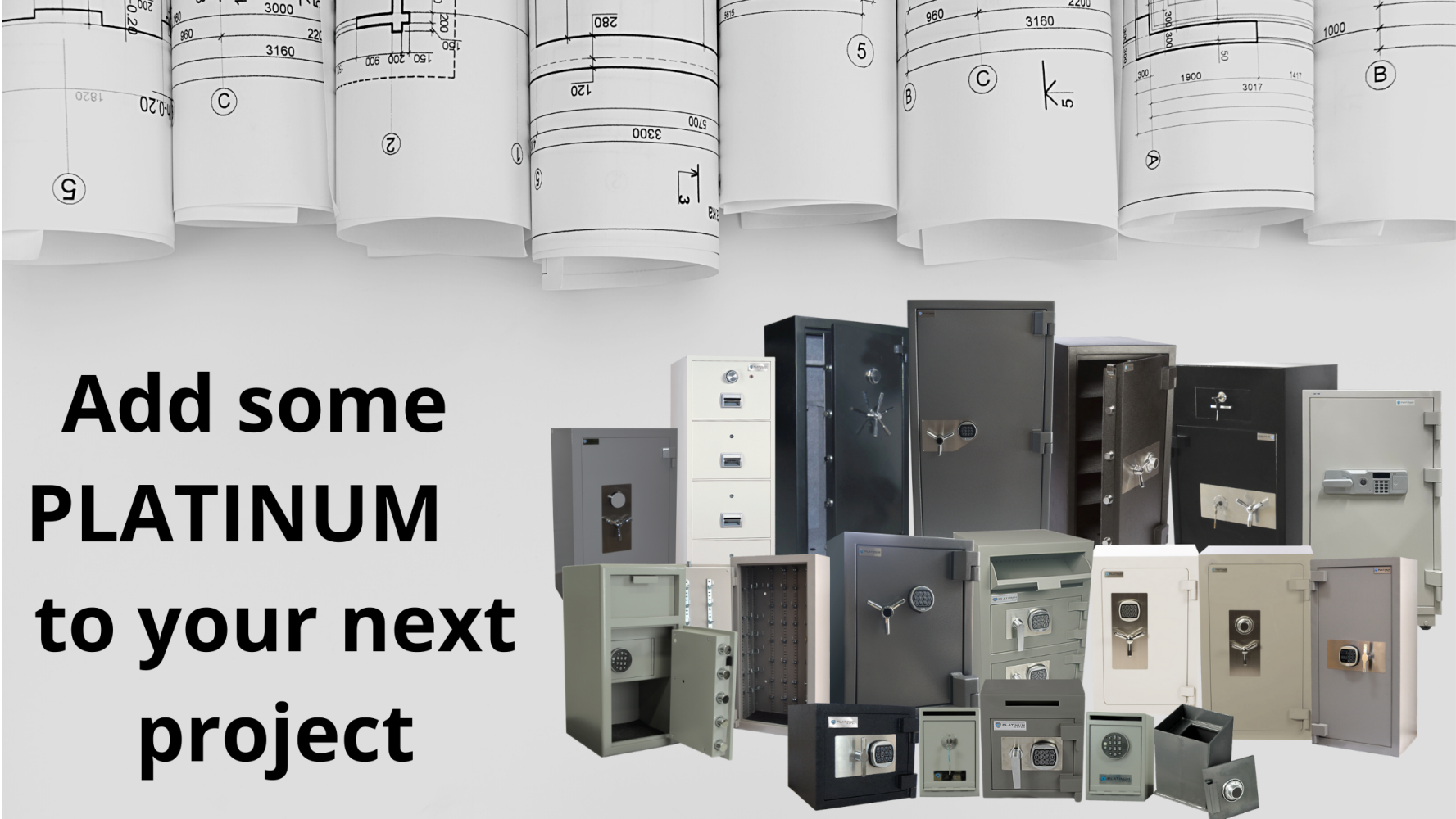 When security is paramount, Australia's leading safe brand will have an option for every project. Our diverse range of safes, fire resistant filing cabinets and key cabinets will effectively work within the space you are designing and most importantly, offer premium protection for your clients.
Some of our leading safe models include;
The Platinum Drug Safe range complies with The Australian Health Department. In fact, they exceeds the compliance specifications with a heavier door and body for great protection. We also have the largest range of model sizes and locking mechanism options available in Australia. We provide comprehensive mounting specifications for builders and architects to ensure efficient and effective installation.
Our range of postal slot safes, under counter depository safes, cash management safes, deposit chute safes and cash drawer safes are ideal for trade, retail and tourism environments. Our extensive range will suit all projects for builders and architects and all have cash rating leading up to $30,000 in an unsupported environment.
The Platinum BOND SAFE is explicitly designed and built with defence barriers defiant against torch attacks, drills, grinders and explosive force. This CERTIFIED Safe is SP NT-Fire 017 60P 1 hour fire tested and rated. The Bond Safe is also tested and rated with a SBSC EN1143-1.2012 certification for a $45,000 Cash Rating. This premium TDR safe is suitable for banks, jewellers, and commercial applications where a high level of security is required.
COMMERCIAL SAFES & OFFICE SAFES
Varying in capabilities and security features, Platinum Safes have a large range Certified Safes, Cash Rated Safes and Fire Resistant Safes and Fire Resistant Filing Cabinets to safeguard critical business assets and cash. Our office safes and commercial safes for sale provide both fire and theft protection and feature heavy duty construction, quality locking mechanisms, solid body and doors. All providing premium protection for your clients.
Platinum Safes offer ADVANCED SECURITY FEATURES with a full scope of cutting edge security technologies. They are built for purpose to optimise defence levels, guard against attack and protect against extreme heat and fire.
Why Builders and Architects plan Platinum into their projects?
Useful Innovation - Offering advanced security technology and the latest range of locking mechanisms to match your clients business or lifestyle
An option for every project - Whether it's to secure drugs, cash, jewellery, keys, firearms or important documents, Platinum Safes have a diverse range of products for all applications
Unsurpassed Security - Extensive range of Euro Grade TDR, Certified, Cash Rated, Fire Rated, Asbestos tested and checked Safes and Fire Resistant Filing Cabinets
Australian Quality Control - Security engineers in Melbourne design the safes premium specifications, customise locking mechanisms and undertake strict quality control measures.
We're proud of our relationships with vast builders and architects throughout Australia, and have no trouble aligning with their way of working to remove any difficulty or unexpected surprises.
For protection that is distinctive to Platinum Quality for your clients contact Platinum Safes on 1800 732 630, visit www.platinumsafes.com.au or find your nearest distributor throughout Australia.