Cheap Safes V Quality Safes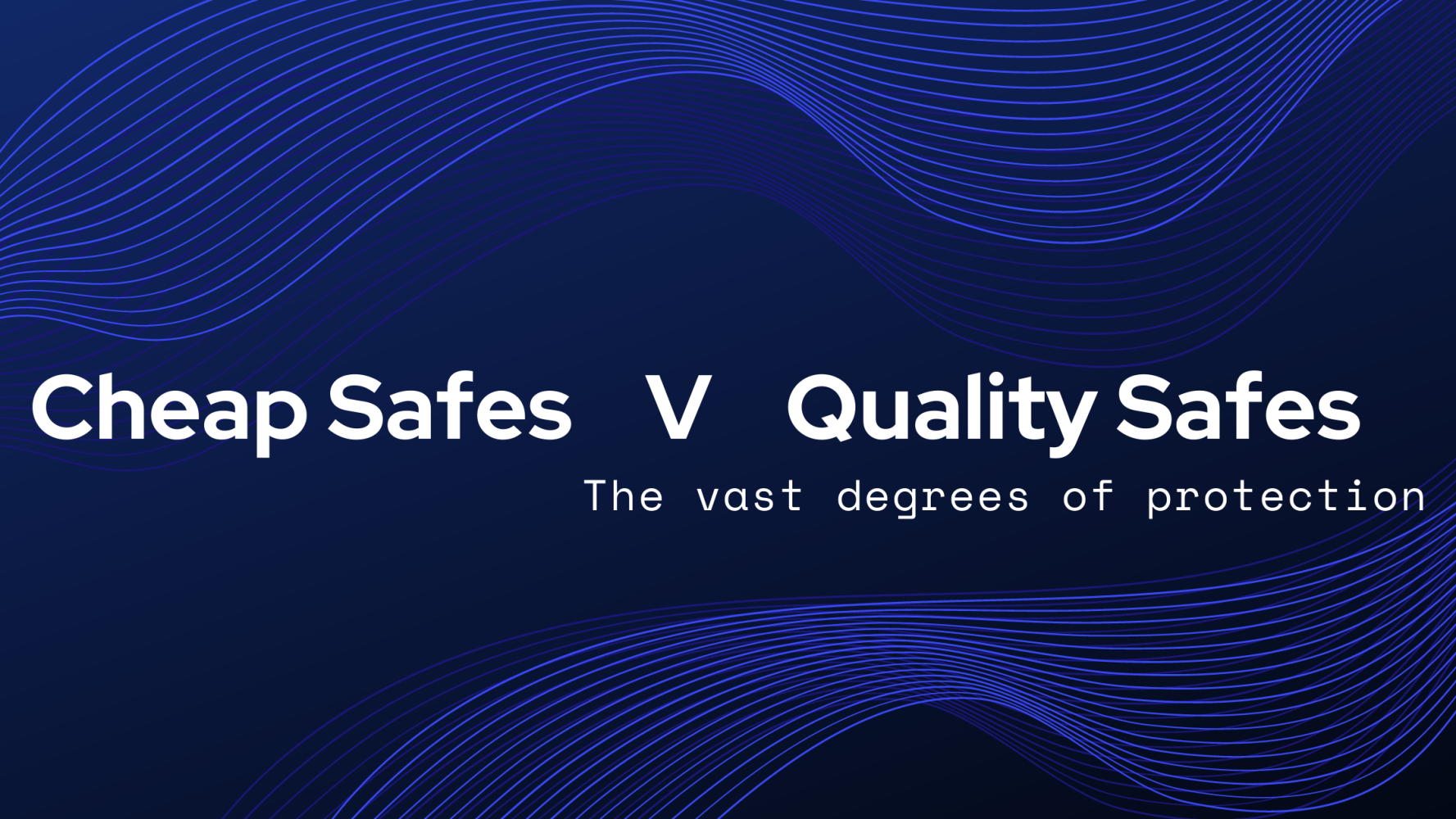 The vast range of safes and strongboxes available in Australia is extensive. When you start researching, you will see the varying difference in the quality and levels of protection from one product to another.
So, let's look at the definition of a safe. A safe, also called a strongbox is a secure lockable box used for securing valuable objects against theft and/or damage from fire. A safe is generally a hollow cube or cylinder with one face hinged to form a door.
The term 'lockable box' can come in the form of limitless entities. However, the importance of 'Secure' is the key factor when protecting and keeping items 'Safe'.
There are many cheap and inferior safes and lockboxes on the market that are sold through hardware and retail outlets. These products offer lower grades of protection, and it can be argued, if they qualify and meet the requirements of a 'Secure Safe'.
Inferior safes will have less security barriers to protect against attack and fire. They generally do not have cash or fire ratings, commonly have less steal, minimal security features and cheap locks.
Lower grade safes generally do not protect the value of the items being stored. Would you secure jewellery and watches worth thousands in an $80 safe purchased from a hardware or stationary store? It is simply unwise. Don't store items of high value in a box that barely meets the criteria of a secure safe.
QUALITY SAFES & HIGHER PROECTION
So, now let's compare the elements and components of a quality safe, which is so much more than a hollow cube. A lockable box will surpass to a secure safe when security features and barriers increase the degree of protection; such as…..
The thickness of the safes body and door

Hard plates behind the lock to prevent drilling

Anti-fishing plates to prevent pilfering

Heavy duty locking bolts & external ball bearing hinges

Expanding fire seals and mineral compounds

Reinforced composite materials to produce a stronger defence shield

Cash ratings recognised by insurance companies

Fire ratings to protect against heat and fire

Certifications and rating by Underwriters Laboratories
GET EXPERT ADVICE
Getting expert advice from a safe specialist is also a crucial step when selecting the right safe. They will help you to determine the degree of protection you need based on the nature and value of the property you are securing.
Seeking professional advice will assist in verifying the cash rating level and fire protection rating that you require. These fundamental factors will ensure your belongings are protected to the highest level.
Don't trust the opinion of an inexperienced store worker to guard your precious valuables. Trust a safe specialist or experienced locksmith who can give you expert advice.
PROFESSIONAL INSTALLATION
If you're investing in a safe then ensure it is installed correctly. Most burglars will attempt to take the safe with them, allowing them to break into the safe without time constraints.
If a safe is incorrectly installed your security will be compromised. The correct installation methods will depend on various factors; such as the flooring, anchor points and positioning of the safe.
Platinum Safes collection of safes, security cabinets and fire resistant filing cabinets are built for purpose with security features to optimise defence levels to guard against attack and fire. Australian made, high quality digital and key locking mechanism are fitted on products by safe technicians in Melbourne.
Safes come with a 5 year warranty on the safe construction and 2 year warranty on locks. You can trust Platinum Safes, one of Australia's leading safe brands.
Visit www.platinumsafes.com.au to view the full range of quality safes.
Platinum Safes have an extensive range of home safes, office safes, cash safes, deposit safes, key cabinets, fire resisting filing cabinets, drug safes, firearm safes and key safes.
Call us for expert advice today on 1800 732 630