Growing Trees & Climate Hope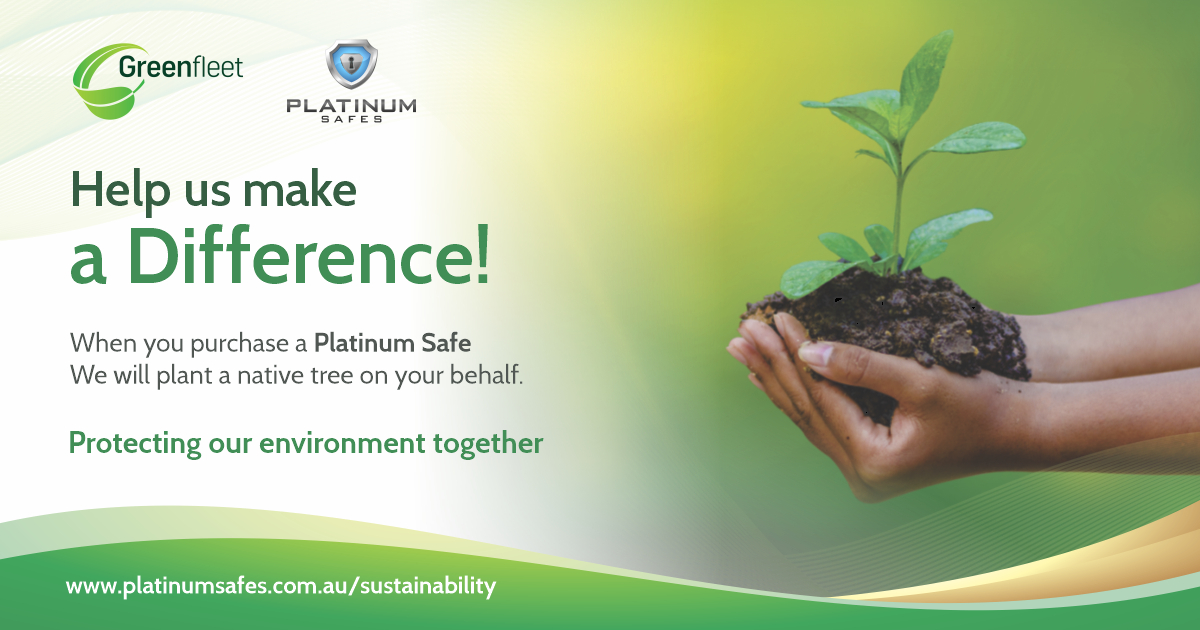 With every safe sold Platinum Safes plants a native tree with our partner Greenfleet. We are thrilled to have offset 107.20 tonnes CO2-e.
Platinum Safes continues to help grow Australian forests and restore our ecosystems which provide crucial habitat for our endangered wildlife, help counteract the devastating impact of bushfires and reduce the impacts of climate change.
As a safe manufacturer in Australia, we have a passionate drive to reduce our carbon footprint by working strongly towards minimising negative environmental impacts.
We are thrilled that our customers are part of our sustainability plan too!