Precise Plans & Higher Drug Protection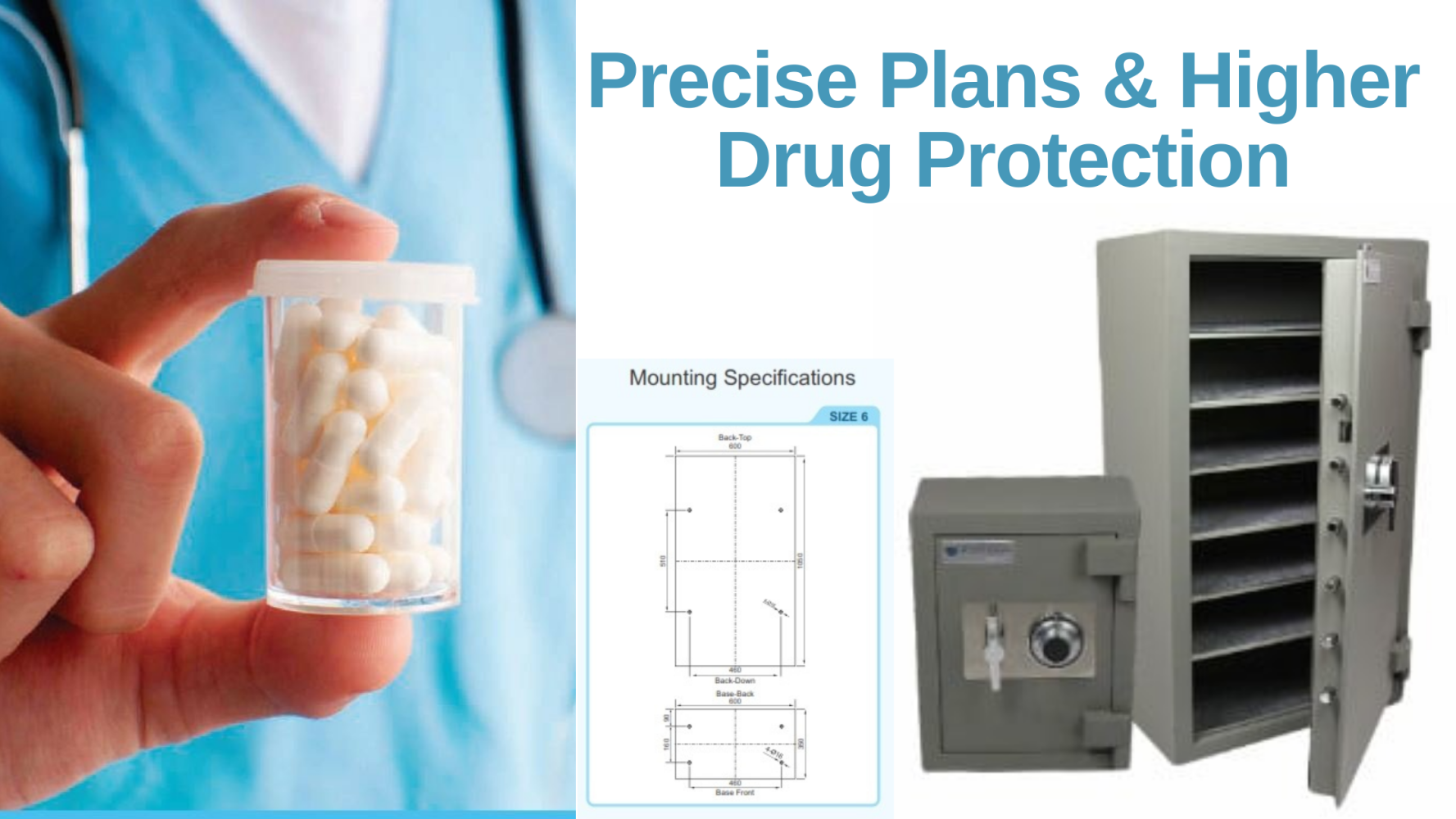 When engineers, architects and builders plan Platinum Safes into their projects they receive accurate information to ensure drawings and plans are precise.
Platinum Safes have become a chosen brand in many Hospitals, Health Care Centres & Aged Care Facilities in Australia. We provide comprehensive mounting specifications to ensure efficient and effective installation in new and re-constructed projects.
Platinum Safes Drug Safe range is the largest in Australia offering eight model sizes, providing an option for every project.
Why do health care professional choose Platinum Safes?
The Platinum Drug Safes and 100% compliant to the Australian Drugs, Poisons and Controlled Substances Regulations Act 2008. Our Drug Safe range actually exceeds the Australian Health Department Specifications with a heavier door and body for greater protection.
Our extensive range 8 models provides customised options for all health care facilities. Our smallest model starts from an external height of 350mm high and weighing 60kg through to the largest model at 1700mm external height and weighing 600 Kgs.
Full mounting specifications allow exact precision for engineers, architects and builders to ensure efficient placement and installation. If required our expert safe technicians can professionally install drug safes, they have all necessary security licences and follow all governed protocols.
With the largest range of locking mechanism options available in Australia, clients can customise their safes based on their requirements.
Superior Protection with Platinum Drug Safes
New Upgraded model with improved 12mm steel plate body & door

Auto latching mechanism with a digital code lock offering superior protection

Available with Access Control to provide full audit trail reports

Recommended cash rating of $20,000

Relocking device to act against attack

4 mount holes in the base and 4 mount holes in the back (to comply with a number of different installation options)

Recessed door with hinged strap

Adjustable shelving for optimum storage
We are proud of our relationships with a vast number of Hospitals, Health Care and Aged Care Facilities throughout Australia. We have no trouble aligning with their way of working and remove any unexpected surprises.
That makes Platinum Drug Safes the preferred choice for health professionals.
For protection that is distinctive to Platinum Quality contact Platinum Safes on 1800 732 630, visit www.platinumsafes.com.au or find your nearest distributor throughout Australia.